Intelligent High Speed Automatic Plastic Forming Machine
serial:$list.serial}
Category:NF1250C Plastic Forming Machine
Hits:1061

Intelligent High Speed Automatic Plastic Forming Machine, Plastic forming machine, vacuum forming machine, thermoforming machine, plastic thermoforming machine, plastic thermoformer, plastic tray making machine, plastic cup lid molding machine, plastic molding machine, plastic tray molding machine
Remark
Main Parameters
| | |
| --- | --- |
| Model No.: | NF1250C |
| Power Voltage: | 220V-380V-440V |
| Forming Length: | 1250mm |
| Forming Width: | 410-760mm |
| Forming Height: | 230mm |
| Heater Max Power: | 39KW |
| Vaccuum Pump Power : | 3KW/4HP |
| Air Pressure : | 0.8Mpa |
| Machine Max Power: | 47KW |
| Machine Dimension: | 7500X2600X2630MM |
| Net Weight: | 3000kg |
| Material Thickness: | 0.12--2.5mm |
| Material: | PVC,PE, PET,PC,PP,HIPS,APET,PETG,PS etc |
Auto Roll Feed, Auto Forming, Auto Cutting, Auto Stacking
Application:
1. Making plastic packing covers of Toy, Hardware, Food, Electronics, Pharmaceuticals, Medical, Commodity, Apparels industry etc.
2. Making the plastic products with emboss, such as plastic ceilling, wallboard, cake box, automobile plastic material and Hygienic Material etc.
3. Making exquisite inner linning or outer packing to make the products looks refereshing and inprove the competitive ablility.
4. suitable for materials of PVC,PE, PET,PC,PP,HIPS,APET,PETG,PS, etc
5. Can be used to produce snack box, fruit tray, biscuit box, toothbrush, battery, gift, little hardware, stationary, decorative article, plastic container, pill, etc.
6. This machine can be used to make various types of plastic material film formed into different shapes of plastic packing cover or products.
Feature:
NF1250C Plastic Forming Machine is the latest improvement model based on NF12580B with the newest technology.
The machine adopts microcomputer PLC control and man-machine interface operation to simplify the production by setting and saving the processing data on temperaure control module and PLC touch screen.
1. On the touch screen can operation all of the functions of the machine and also can control the temperature point-to-point by the temperature controller meter and the touch screen. This is completely overcome the shortcomings of similar models can only control a single action.
2. Temperature-control System: The temperature control module is used for precise control, simple operation and constant temperature. It can increase or decrease the temperature at the same time, completely solve the problem of product quality caused by voltage fluctuation. The machine with excellent quick-heating and can be up to 200 degrees by 6 minutes. Can be preset 24 hours on the warm-up time to short the waiting time to improve the production efficiency to achieve maximum production capacity.
3. Data Memory System: Can store 500 sets of customer data and molding parameters. During the producing, save the record of the processing and find out the same molding parameters from the record when the machine need to produce the same products and then can start the production again. This is easier, faster, and more convenient for the production and could be remoted control.
4. "PET NOT WHITED" System: New horizontal furnace design is special for the material which easier to be whited such as PET.
5. Auto Alarm System: The machine is equipped with fault display, and automatic alarm function.
6. Silicone Oil Spray System: While pulling the roll material and spray the mold release agent or silicone oil to make the products easier to release. Effective solution to the difficulty of the separation of products and improving products quality and keep proudcts more perfect.
7. Mold-cooling System: Make full use of the time waiting for the heating of the mold cooling, in order to improve the quality of products.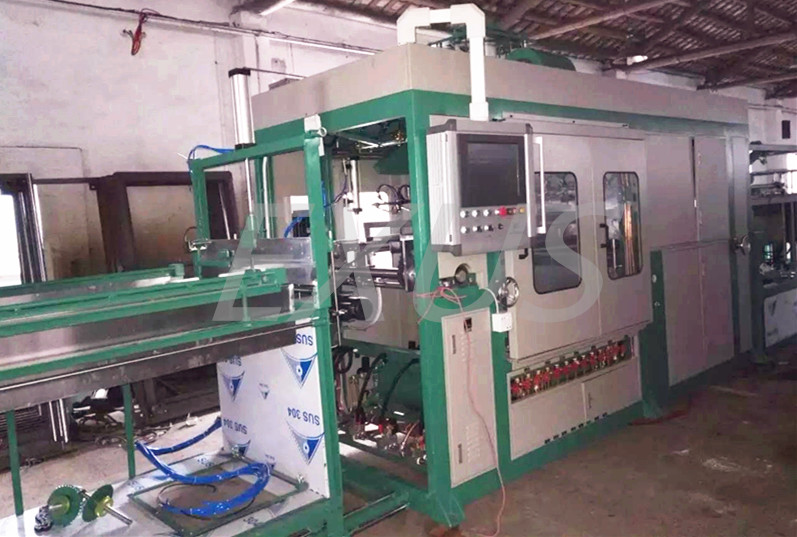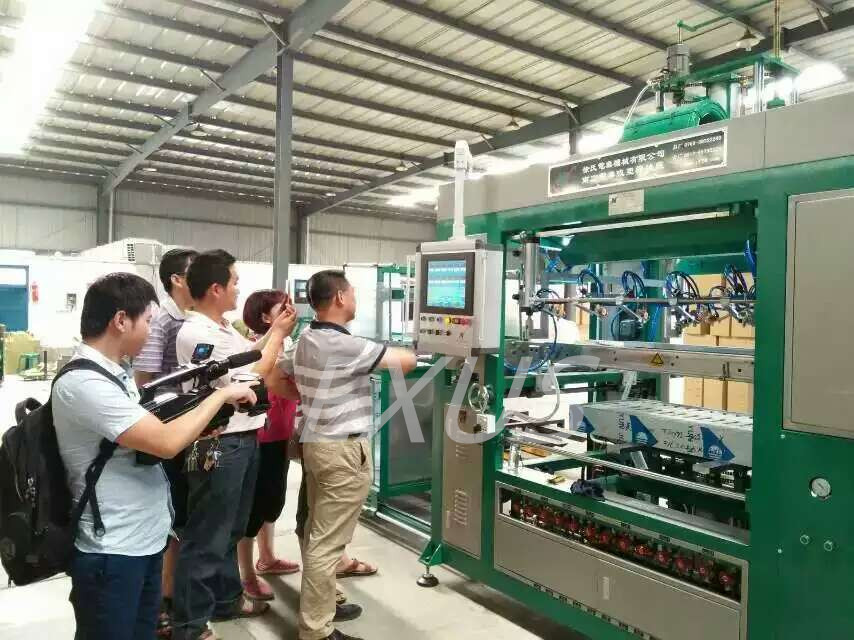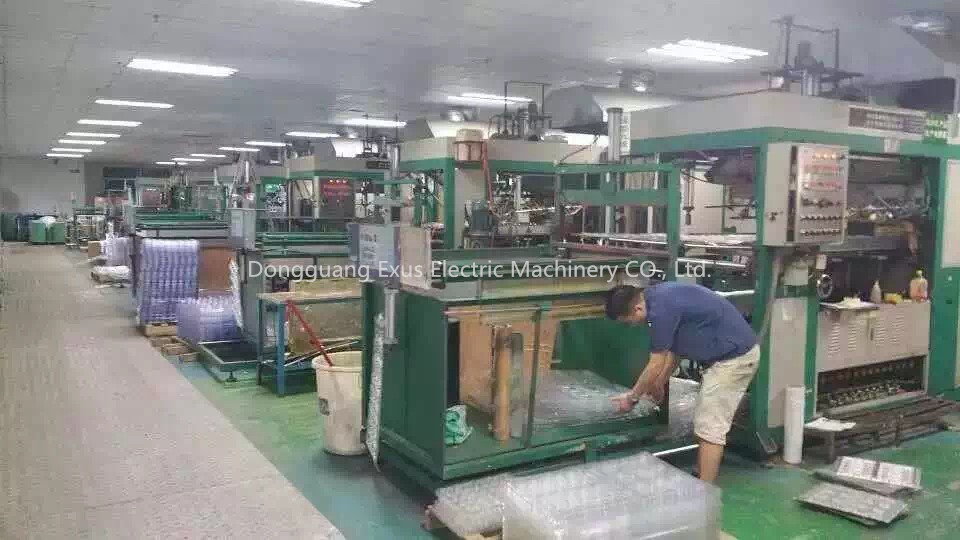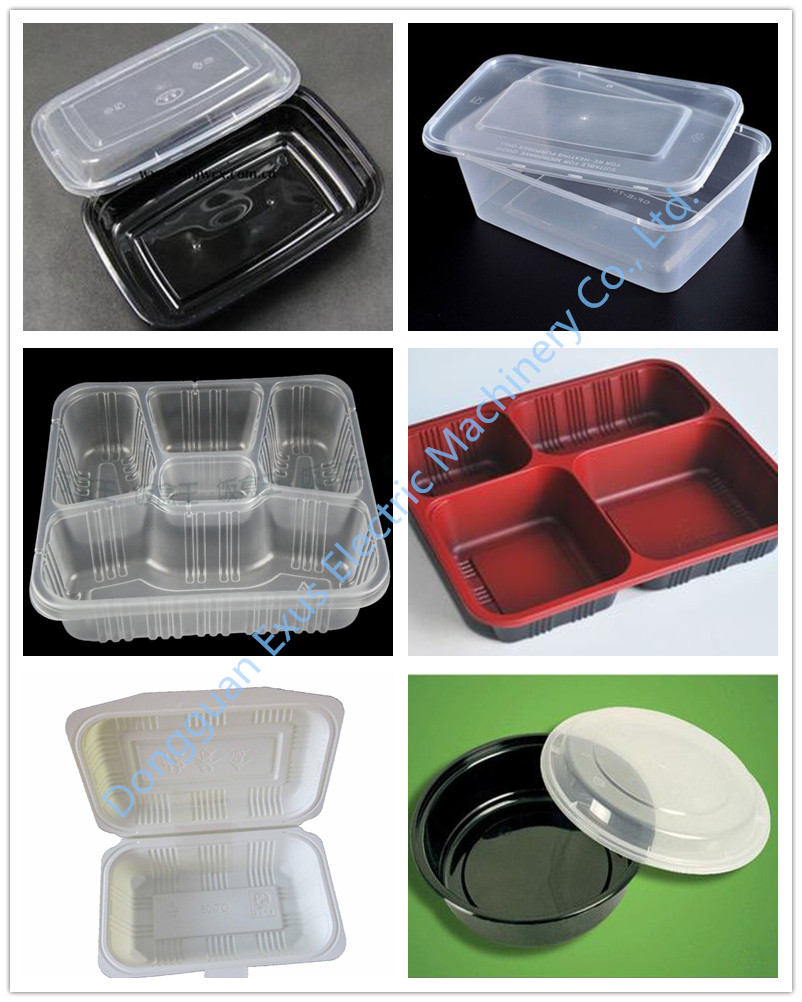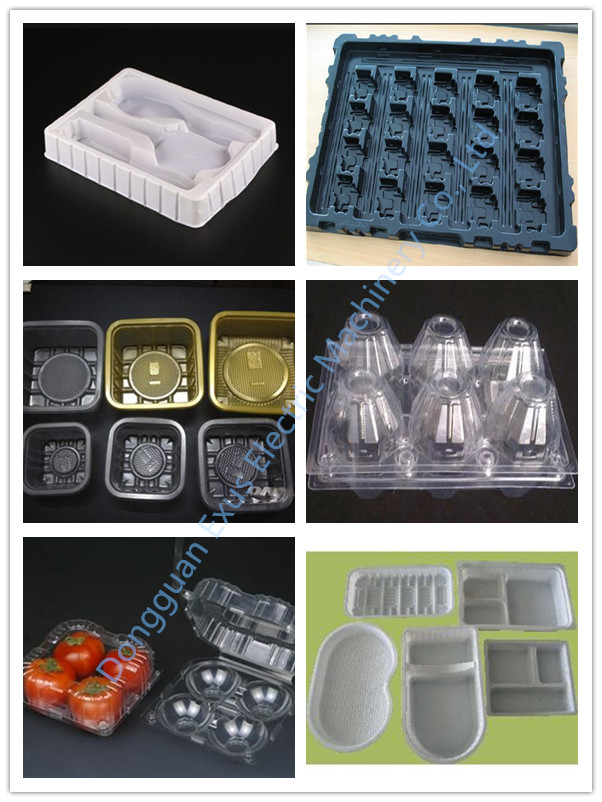 with * items is require

Order Online